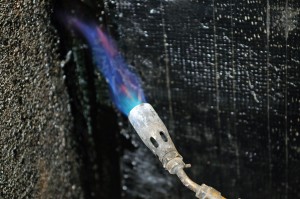 Do you have a wet or damp basement?
At "Knoxville Foundation Pros", we have the experience and expertise to help with your basement waterproofing needs.
Basement waterproofing is a concept that most people don't consider until there is a problem.
Water can creep into a basement through the floor, walls, the joints between them, and even through the concrete itself. At our initial visit to your home, our basement waterproofing specialist will assess and identify the cause of the problem, as well as explain the best solutions and options available to you, in detail.
We have the expertise to get the job done quickly, effectively and permanently. There is no  job too large or too small – and there's no wet basement that we can't fix. Our repair and waterproofing technicians are trained to get the job done efficiently and right the first time.
For more than 10 years, homeowners have trusted "Knoxville Foundation Pros" to ensure their homes are dry and healthy.
Benefits:
No exterior excavation
Transferable lifetime dry basement warranty
Solutions for finished and unfinished basements
Exclusive access to patented products designed specifically for your basement
We can install a variety of waterproofing products, including sump pumps and drain systems, to help with keeping this area underneath your home dry, safe and healthy.
The services we offer are:
Injection into Concrete Cracks
Basement Foundation Wall Repair by Epoxy Injection
Basement Foundation Wall Repair by Polyurethane Injection
Repair of Cold Joint/ Electrical Panel/ Honeycomb Leaks
Waterproofing Interiors and Exteriors of basement
Sump Pumps and Interior Weeping Tile Drain Systems
Lateral Drain and Window Well Installation and Repair
We specialize in all areas of your home, saving you the hassle and cost of contacting multiple contractors. We are industry leaders in the areas of Foundations and basement repairs and we deliver unparalleled workmanship on every job.
We are fully licensed, bonded and insured. Contact us at 865-329-6394 for any of your basement water proof needs.