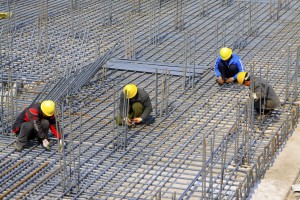 Our foundation repair and waterproofing company can repair wet basements, bowing walls, wall cracks, damp basements, sinking and settling foundations, wet crawl spaces and much more.
By choosing a home repair contractor who is able to take care of all these problems, you will preserve your home's structural integrity and value.
With well over a decade of experience, "Knoxville Foundation Pros" will fix your foundation, basement, or crawl space issues once and for all. We offer permanent solutions with a transferable warranty. We will be there to provide you with a service that you can rely on.
Since opening, we have grown and are in strong financial shape. "Knoxville Foundation Pros" provides the residents with state-of-the-art foundation and crawl space repair, waterproofing and concrete leveling services at an affordable price.
So, no matter what your concern, you can be confident we have the expertise to solve any foundation problem you're having.
What sets us apart from others in our industry is that we are not a "One size fits all" company. Our system design specialist will perform an interior and exterior inspection of your home and then customize a plan that's right for you.
Contact us for more information at 865-329-6394